ESR10: In silico methods for selecting oral formulations and dosing in early clinical studies
My project aims to develop and evaluate PBPK models for oral immediate and enabling drug release formulations. The model input data will be obtained extrapolation of animal free in vitro experiments. These models and extrapolations, in an industrial environment, will assist in making formulation and dose selection decisions for early clinical studies.
Paul Vrenken is currently a PhD candidate within the InPharma network. He received a BSc Psychobiology form the University of Amsterdam, his MSc degree in Drug Discovery & Safety was awarded by the Vrije Universiteit (Amsterdam, the Netherlands) in 2020. During his masters he specialized in drug disposition and safety assessment.
His research interest in predicting drug pharmacokinetics using in silico tools was sparked during an eight-month internship at TNO, the Dutch institute of applied sciences. Where he used data obtained from ex vivo intestinal permeability and liver perfusion experiments to inform physiologically based pharmacokinetic models.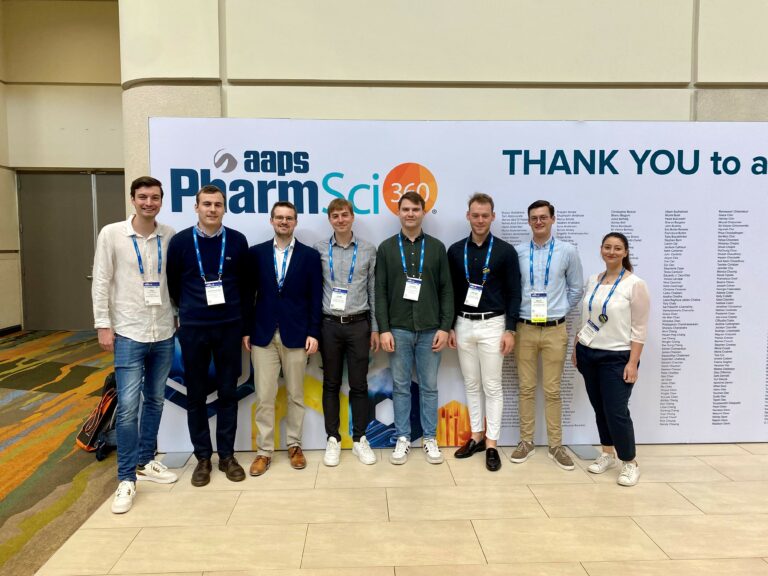 Join us in celebrating the achievements of our InPharma Early Stage Researchers (ESRs) at the recent AAPS Meeting in Orlando! Eight of our talented ESRs
Read More »