ESR 1: Optimising drug co-crystal formulation using in vitro dissolution/permeation models
Solvias AG, Solid-State Development 
Supervisor: Dr. Rolf Hilfiker 
Planned secondments: SDU (Dissolution/permeation of co-crystals, PhD courses)
A pharmaceutical co-crystal is a crystalline solid phase material composed of an active pharmaceutical ingredient (API) and a cocrystal former that is solid under ambient condition. Pharmaceutical co-crystals are important in drug development because they can enhance solubility and bioavailability of APIs (i.e. higher solubility means lower amount of drug per tablet).
My project has three main objectives:
Test and design computational and high throughput screening (HTS) tools for cocrystal development;
Predict solvation and intermolecular interactions between drug and co-crystal former;
Use of permeation and dissolution models to evaluate the performance of cocrystals.
I have a Chemistry background achieved through my bachelor's degree in "Chemistry" (2016-2019) and my master's degree in "Photochemistry and Molecular Materials" (2019-2021), both obtained from the University of Bologna. My interests for formulation development and solubility enhancement arose during my master thesis internship at PolyCrystalLine S.P.A., Bologna (March – September 2021). The project focused on the assessment of virtual prediction tools for the selection of promising co-formers in cocrystal formation. Thanks to this internship I acquired hands-on experience on cocrystal synthesis and characterization while becoming aware of the magnitude of  computational tools. Indeed, the use of in-silico methods for drug formulation can dramatically reduce the amount of time and resources spent during early development of drugs. It is for me a pleasure to join the multi-disciplinarity training network of InPharma and I hope to contribute to broaden knowledge in the fields of cocrystals and drug development.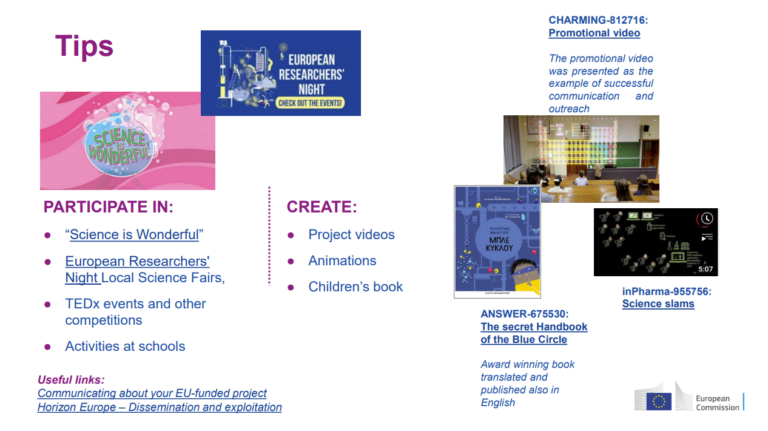 As part of InPharma's outreach and open access strategy, the early stage researchers (ESRs) each created a short science slam video back in 2022 to
Read More »