ESR 13: Developing a novel two-stage in vitro lipolysis model to predict impact of digestion on drug absorption from supersaturating formulations
Supervisor: Dr. René Holm (Janssen), Prof. Annette Bauer-Brandl (SDU), Dr. Jef Stappaerts (Janssen) and Dr. Karl Box (Pion)
Planned secondments: SDU and PION
The objective of the project is to develop a high throughput in vitro digestion/permeation method by incorporating a lipolysis step and to assess impact of digestion on supersaturating lipid-based formulations/excipient effects on permeation. The new method is then compared to the current industrial approaches in terms of reliability, scalability and robustness.
I'm interested in the challenging formulation development and biopharmaceutical aspects regarding poorly soluble drugs for oral administration.
Due to my former volunteer work as a paramedic I developed the ambition to embark upon a career that combines science and helping people, which led me to pharmacy.
I studied pharmacy in Wuerzburg, Germany. As a pharmacist in training at Merck KGaA, I have been working on drug formulation. In July 2021, I started my PhD position at Janssen Pharmaceutica and the University of Southern Denmark in Odense within the framework of the International Training Network 'InPharma'.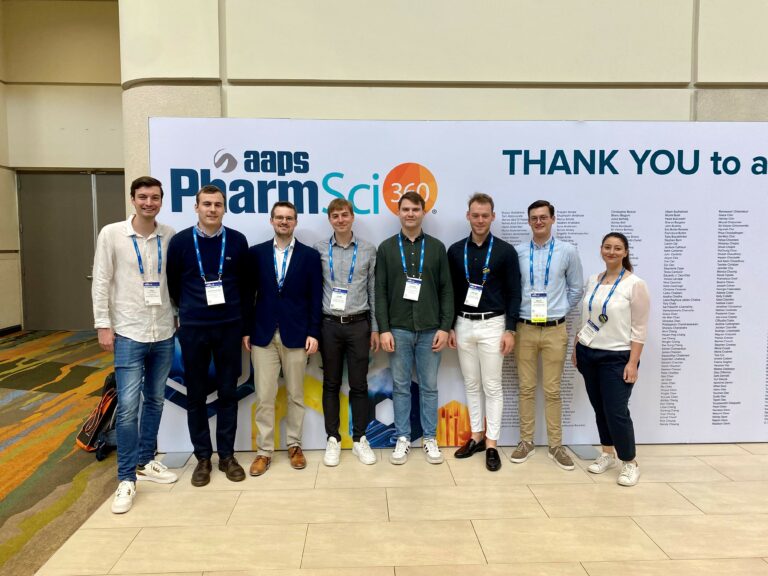 Join us in celebrating the achievements of our InPharma Early Stage Researchers (ESRs) at the recent AAPS Meeting in Orlando! Eight of our talented ESRs
Read More »