InPharma - A fully integrated, animal-free, end-to-end modelling approach to oral drug product development
Oral drug products are preferred by hundreds of millions of patients in Europe. Yet, the challenges around formulating drugs for oral administration have increased tremendously over the last 30 years, mainly because most drugs coming through the Pharma pipeline are too poorly soluble to be efficiently absorbed from the GI tract. A quantum leap in identifying the optimal formulation for a new drug in the most efficient way possible is urgently needed to keep the Pharma industry in Europe competitive. Further, due to the enormous challenges in formulating poorly soluble drugs for oral administration, the numbers of animals used to screen formulation prototypes are increasing, despite EU commitment to reducing animals in research. The InPharma Consortium provides a unique solution to solving these important challenges.
The InPharma EID will strengthen Europe's innovation capacity and leadership in the Pharma sector, specifically in drug formulation. Exceptional intersectoral training will be provided to 13 ESRs through pioneering research focused on harnessing computational pharmaceutics, Biorelevant in vitro testing and PBPK modeling, generating an integrated, end-to-end, animal-free approach to formulating poorly soluble drugs for oral administration. ESRs will undergo specialized training program to build proficiency in essential research and industry disciplines, while training in professional skills and entrepreneurship will prepare them to become trailblazers in pharmaceutical formulation.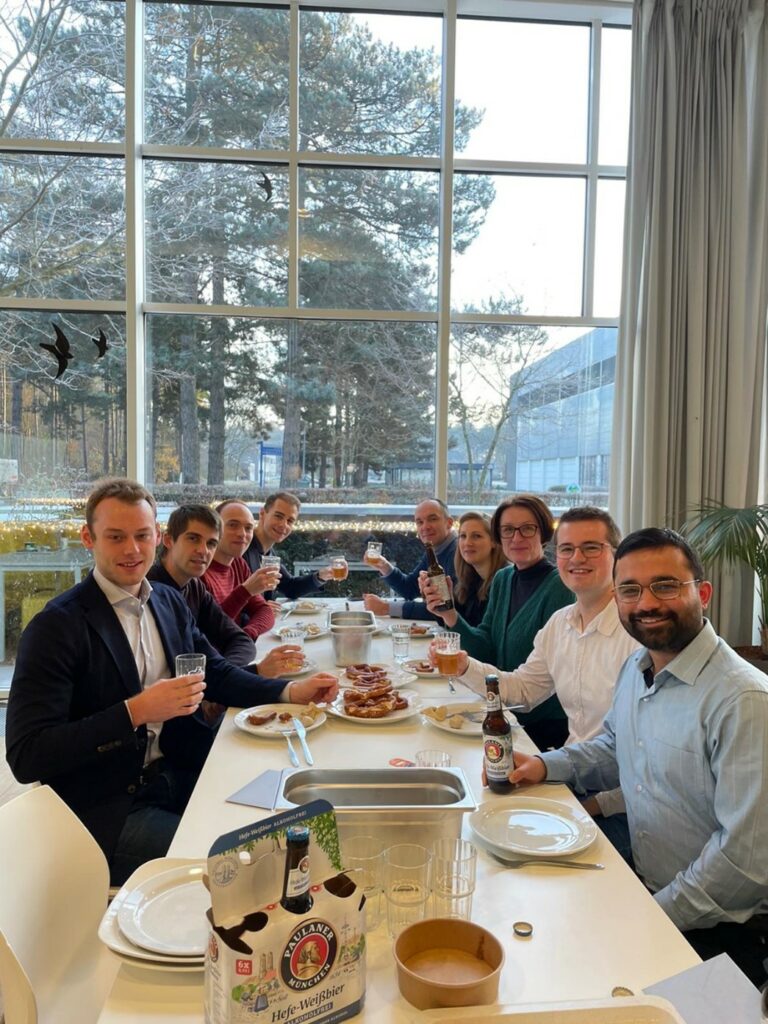 It's a wrap! We (Felix and Kristian) successfully completed the first 1.5 years of our Ph.D. projects at Janssen Pharmaceutica in Belgium. Felix is continuing
Read More »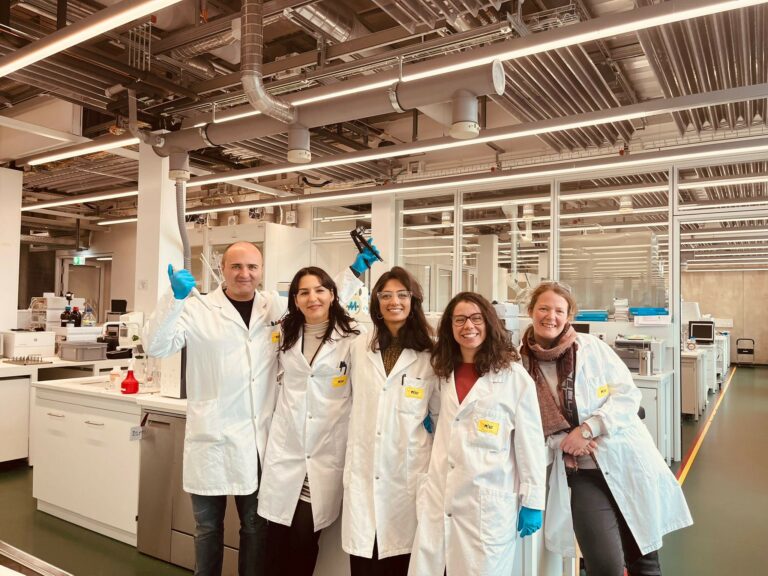 As part of the InPharma European Industrial Doctorate, all our early stage researchers (ESRs) will spend at least half of their projects in industry to
Read More »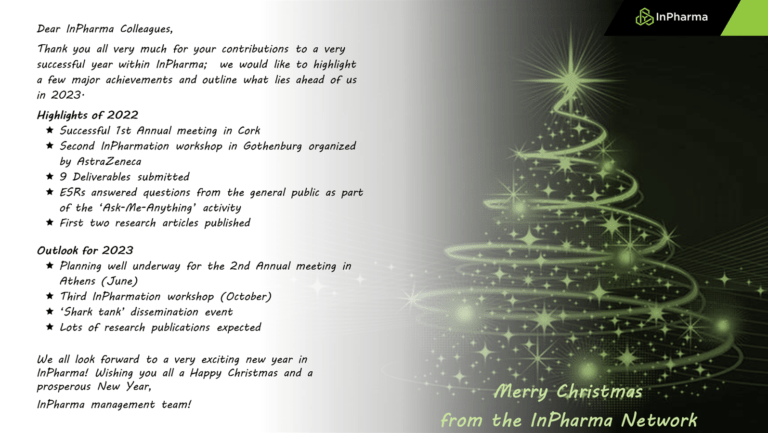 On behalf of the InPharma network we would like to wish everyone Happy Holidays and share with you some highlights from 2022 and our plans
Read More »
A highlight of InPharma is the proven, successful collaboration among Consortium experts in the design, evaluation and implementation of enabling formulations for oral delivery. This EID will immerse ESRs in highly dynamic industrial environments under the supervision of leading academics, exposing them to all elements of pharmaceutical formulation, fostering collaboration, catalyzing synergies across the network and ultimately creating a truly unique training experience.